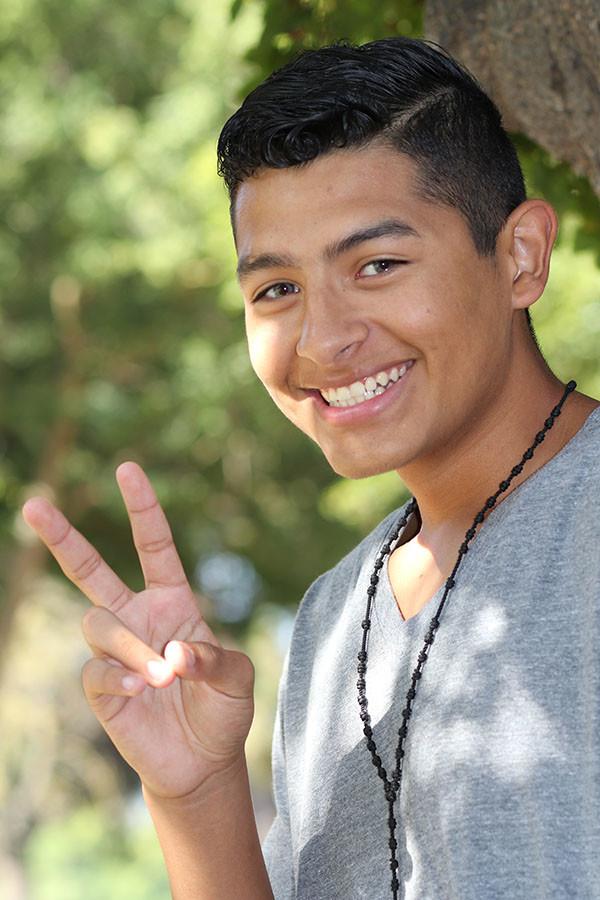 Position: Graphics Editor
Nickname(s):N/A
Fun Fact:N/A
Hobbies: I enjoy hanging out with friends, playing water polo and badminton for school, and overall just making the best for my life by having fun.
Why I joined journalism: Honestly I joined journalism for extra credit, but I definitely stayed because they made me feel like we were a family and that we really depended and cared for each other. We try to really just support one another and publish the best material that we know that we can make.
Goals: I hope to finish my high school career out great, keeping up my good grades and trying my hardest in all my classes. I want to take on more than I have been because people are usually to content on doing the minimum and I don't want to be like that anymore. Long term, I strive to become a neurologist and the first doctor in my family. The brain just really interests me, how so many connections make our bodies function. About three pounds of mass make us who we are and stores all we have been through but also dreams of what we can be.
Angel Gonzalez , Graphics Editor
May 20, 2016

Science classes launch final projects

(Story)

Mar 30, 2016

KAYLA YOEUM: Badminton draws out competitiveness

(Story)

Feb 03, 2016

Football players sign to colleges

(Story)

Jan 25, 2016

Edison vs. Stagg Redemption Game

(Story)

Sep 26, 2015
Sep 04, 2015

WEEKLY GALLERY: Nature worth a second look

(Story)

Aug 17, 2015

LESLEI LOPEZ: Senior greatly involved in school

(Story)

May 29, 2015

Controversy over value of stoles arises right before graduation

(Story)

May 15, 2015

GRASPING FOR GOLD

(Story)

Apr 29, 2015

Military provides opportunity

(Story)

Apr 17, 2015

Joining the Military

(Media)

Apr 01, 2015

New classes open for enrollment next year

(Story)

Feb 10, 2015

Senior puts trauma of Katrina in past

(Media)

Feb 07, 2015

Prom committee takes lead

(Story)

Feb 03, 2015

Features special preview of Katrina survivor

(Story/Media)

Jan 30, 2015

Jefferson Leiva: watch the video

(Media)

Jan 26, 2015
Jan 11, 2015

Positive Stockton

(Story)

Nov 06, 2014

WEEKLY SPORTS FOCUS: Darryn Penry

(Story)

Sep 25, 2014

Remembering Elias Amaya

(Media)

Sep 02, 2014
May 19, 2014
May 07, 2014

Weekly Sports Focus: Clarissa Navas

(Story)

Feb 19, 2014

Gilbert the Magic Guy

(Media)

Jan 24, 2014

Donations help many lives

(Story)

Nov 20, 2013

Blood Drive was a success

(Story)

Oct 11, 2013

Teachers recall trends in their day

(Story)

Aug 28, 2013

Senior Sunrise starts off new tradition

(Story)

May 24, 2013

Program offers more than good food

(Story)