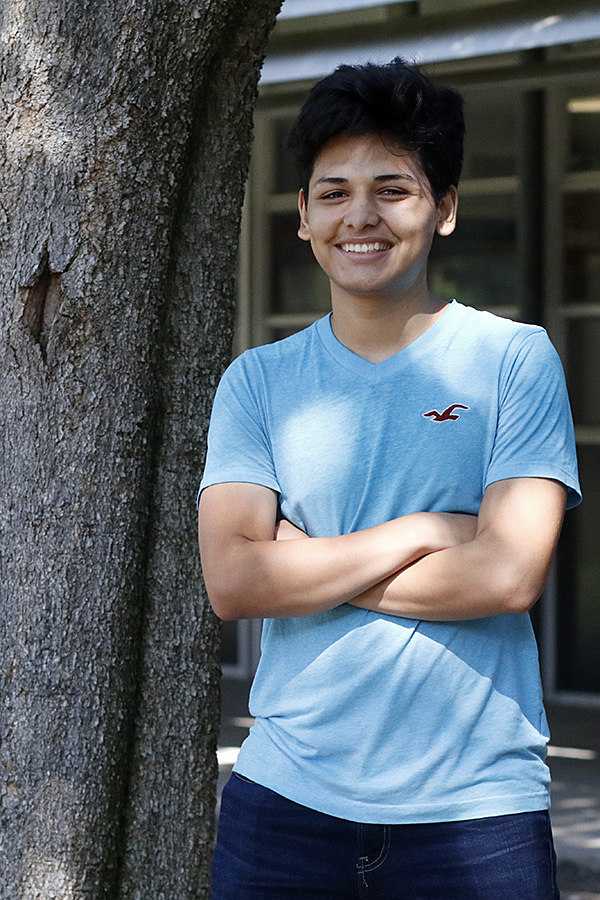 Position:
Reporter
Nickname:
Salmon
Fun fact:
I would like to live in Chicago for at least a year.
Hobbies:
I play drums, and I sing for my church.
Why I joined journalism and what it means to me:
The reason why I joined journalism is because I would like to use the skills I learned from graphic design in graphics for the paper. At first I didn't want to join but I thought about me and the voice I have and how it affects the world we live in today. I get to express not only me but others who want to tell their story.
Goals on staff and after high school:
This year I would like to have more experience with journalism I feel like I can go forward with this and take myself to another level not just with this class ,but with my life. After high school I want to get out of Stockton for a while and live in a new environment.
Solomon Juarez, Reporter
May 16, 2019

NCAA looks to explore athlete compensation

(Media)

May 15, 2019

THOMAS JONES: Inspired by professional athlete

(Media)

May 10, 2019

Staggchella cancelled due to food regulations

(Media)

Apr 26, 2019

WEEKLY GALLERY: Track meet

(Media)

Apr 17, 2019

TIERRA DAVIS: Turning Olympic dreams into reality

(Media)

Mar 01, 2019
Feb 25, 2019

Why celebrity relationships don't last

(Media)

Feb 01, 2019

First-year electives looking to find dedicated students

(Media)

Feb 01, 2019

PRAYING FOR BETTER DAYS

(Media)

Nov 30, 2018

WEEKLY GALLERY: Stagg's Wrestling Team Takes Victory

(Story/Media)

Sep 21, 2018

WEEKLY GALLERY: Stagg's artist

(Story/Media)

Aug 24, 2018

WEEKLY GALLERY: Senior sunrise

(Story)

Aug 15, 2018

GREGARIO PICHARDO: Chasing a Dream

(Media)

May 18, 2018
Apr 16, 2018

WEEKLY GALLERY: Super Smash Bros Tournament

(Story/Media)

Feb 23, 2018

WEEKLY GALLERY: SJAA cheer showcase

(Story/Media)

Feb 08, 2018

Senior Night; Dominik Cross

(Media)

Jan 26, 2018

Violinist Kerson Leong performs for students

(Media)

Dec 08, 2017

WEEKLY GALLERY: Varsity wins against River City

(Story/Media)

Sep 29, 2017

WEEKLY GALLERY: French Club

(Story/Media)

Sep 08, 2017

Freshman cheer squad takes it to the top

(Media)