"You guys made it possible" – Food, Games, and Live Music at StepFest 2023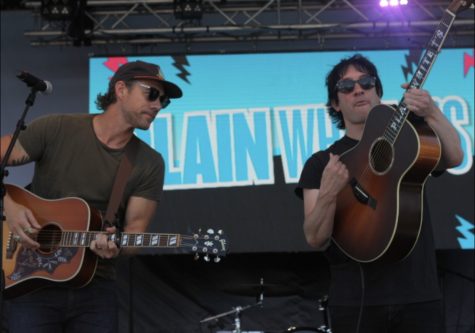 Students were treated to a celebration called StepFest 2023 that included free food trucks, games and musical performances this Tuesday, May 16th. In addition, Stagg was awarded $25,000.
In case you weren't able to come to the "Calm, chill, but hot" event, here's everything you missed from Step-Fest: games, food, raffles, and live performances from The Eiffels, BoysWorld, Beéle, Elley Duhé and Plain White T's. Entertainment such as obstacle courses and video game trucks were also provided.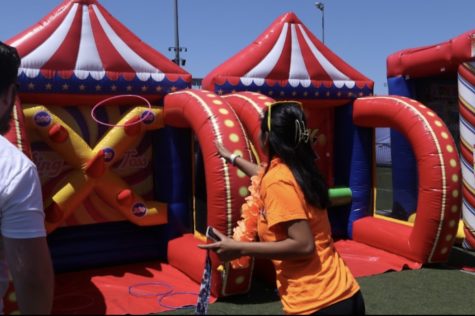 Students and staff members describe the event as an overall, enjoyable, safe, and fun event. Principal Toliver would agree, "This is the most [safe] event I've been to."  Policemen attended the event as a precaution to ensure students safety "to enjoy festivity and music."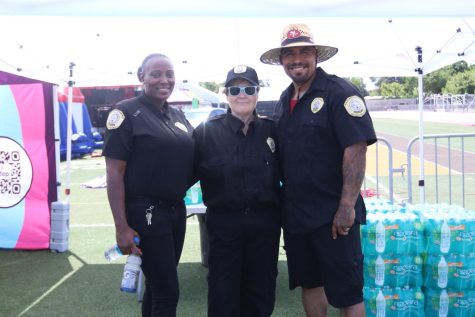 Students did in fact enjoy the festivity and music. Freshmen Jayden Bell and Payton Adams took delight in the atmosphere. "It's chill, I like it, the food is good." Adams states. Despite their thrill, both students were upset that the drinks were not free as opposed to what was announced on the intercom leading up to the event. Shaved ice was free for the first 600 students, after that students and staff were required to pay.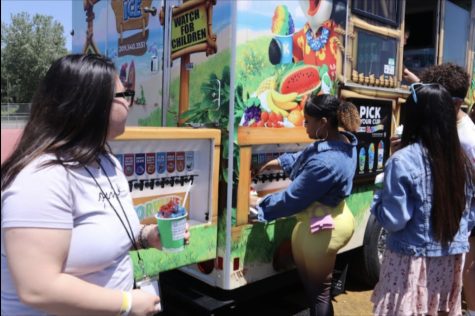 Live musical performances were a highlight of the event. Artists included BoysWorld, who were second on the setlist, singing and dancing to multiple incredible songs with choreography. However, they faced some technical difficulties before their opening song, for about 22 minutes. Students still cheered and danced for the girls regardless. The Plain White T's played toward the end of the event. With two band members and two acoustic guitars, they gave a soulful performance, including their double Grammy-nominated song "Hey There Delilah."
Lead singer, Tom Higgenson, shared playing at Stagg was nostalgic for him seeing as the band formed in highschool. The band interacted with students alongside their performance, dedicating a song to a student in the crowd.
Students were also able to see amazing performances from The Eiffels, Beéle, Elley Duhé, and Plain White T's, all of which received positive attention and hype from the audience.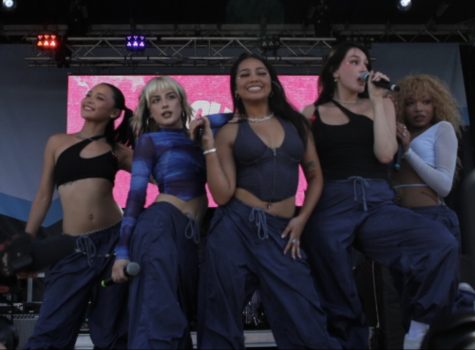 Overall, Stepfest was a success. Students got to celebrate with food, music and entertainment. Addressing a crowd of Stagg students, Higgenson of the Plain White T's had words of support. "You guys made it possible!"
Leave a Comment