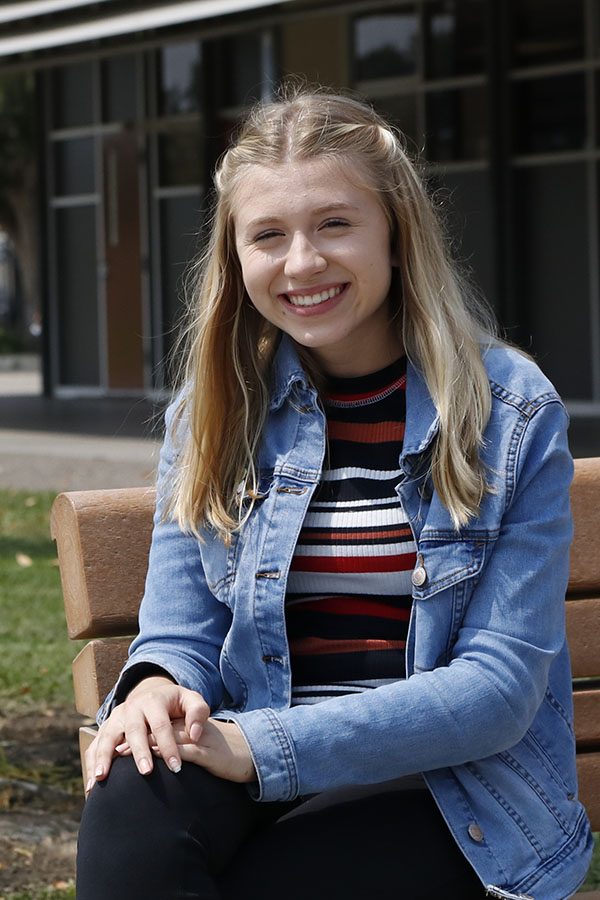 Name:
Cevina Calderon
Position: 
Reporter
Favorite Subject:
My favorite subject varies. I used to love math but now that I'm in AP CALC and I want to cry occasionally. This year I favor my English Class
Fun Fact:
I brush my teeth whenever I'm in a bad mood because I really enjoy hygiene and the thought of being clean makes me happy. Especially my teeth because they're my favorite.
Favorite Movie and Song:
My favorite movie is "The Little Mermaid" & "Ratatouille." For songs I don't necessarily have a specific favorite. I listen to different genres based on my mood.
Hobbies:
I like to go anywhere except my house. I enjoy adventures and shopping for clothes because I never seem to have enough.
What journalism means to me:
Journalism is great. Even though I'm new to the staff the experience is beneficial for my writing and overall fun.
Goals on staff and after high school:
My goals on staff are to simply grow as a writer and contribute as much help as possible. After high school I plan to be a nutritionist and live a happy life.
Cevina Calderon, Reporter
Mar 26, 2019

ALEXA LEHMKUHL: SUSD zone concert from a high school perspective

(Story/Media)

Mar 01, 2019
Mar 01, 2019

Agricultural program starts to grow

(Story)

Mar 01, 2019

Wrong figures worshipped

(Media)

Feb 04, 2019

BROOKELYNN SIGLE: New swim coach pushes team more than before

(Story/Media)

Feb 04, 2019

Adkins scholars program provides finical guidance

(Media)

Feb 01, 2019

New Year's resolutions lead to better health choices

(Story)

Jan 16, 2019

Video game club launches existence with tournament

(Media)

Dec 20, 2018

Fake love for artists

(Story)

Dec 16, 2018

LUCIA HERNANDEZ: Preparation for Choir Performance

(Story/Media)

Oct 25, 2018

THOMAS GIBBS: Students preparing for the PSAT

(Story)

Oct 05, 2018

Our music program deserves more recognition

(Story)

Sep 21, 2018

WEEKLY GALLERY: Stagg's artist

(Story/Media)

Sep 19, 2018

YESSENIA RIOS-ESPARZA: Desire to try new things leads to new passion

(Media)

Sep 07, 2018

From classroom to curriculum office

(Media)