MARCELLO SALAZAR: Basketball keeps connection to father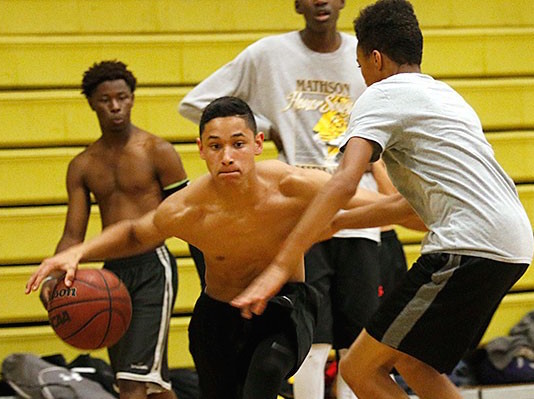 To senior Marcello Salazar, basketball is more than just a sport. It's a way to stay connected to his father.
Starting in 2006, he was first coached by his dad. Salazar said his dad would push him to work harder to be even better. "There was limits I thought I had to stop at, but then he would push me past those limits," he said.
But since his father recently passed away, Salazar has decided to dedicate this season to his dad.
"My dad used to go to all of the games," he said. "I always have family who supports me so I'm never alone at the games."
This season, as the varsity team captain, he's making sure that he keeps not only himself but the team working harder and harder with every game and practice. "If I know I'm gonna be running slow, the guys are gonna see me and think 'we don't have to run that hard." He said the team this season has good chemistry and their main goal is to make it to playoffs. Throughout the season, he is making sure he remembers his dad and keeps him close. Salazar got a tattoo of his dad's favorite Bible scripture that says "I can do all things through Christ who strengthens me." Whenever he's out on the court, it's a little reminder of where he started and who helped him get to where he is now. "Whenever I'm playing I can always think like if something happens I know he's with me and I can push harder every time."
Leave a Comment