Admiring or Mimicking?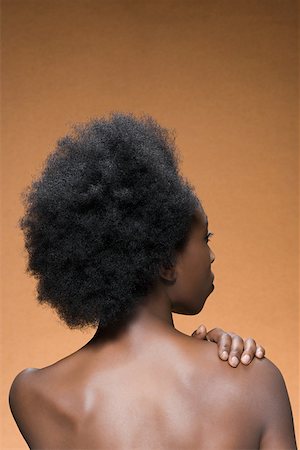 Growing up I was laughed at for having dark skin. I would always hear the typical "your lips are too big" or "why does your hair look like that?" I would hear these comments frequently and I didn't have an answer for them. Comments like these lead me to pick myself apart and tear myself down daily. But now the attributes I hated are glamorized on social media on non-blacks.
At a young age classmates would always comment on how dark my skin and I grew up to hate it. I looked at my skin as dirt or mud, it was hideous to me. All I wanted to do was have blonde hair and blue eyes to be liked by boys or even be seen as "attractive." Now on Instagram you can get about 10,000 likes just for having bronze skin, big lips, and curly hair. 
Where was that energy when I was being judged because my hair was "too poofy" or I was being called "fish lips". On the other hand, social media does do a fine job of celebrating black women online and having a positive influence on young black women. Women are celebrated daily for their huge afros and deep skin throughout social sites. 
Leave a Comment