Students and teachers perform at multicultural show
Students gathered to watch a multicultural assembly that was held in the main gym during fourth period on Friday, 4/14. Group performances from Mariachi, K-Dance, Mecha, Fashion club, BSU and more. Each group had a performance and they all represented different cultures. 
Algebra alumni teacher Ren Foshee sang the Cambodian anthem. Foshee states how she has not experienced an event like this in her working experience for Stagg. "Honestly, I've been waiting for a long time for Stagg to do this since I started here about 5 years ago." 
Although she hasn't experienced this as a teacher, Foshee states that she has been waiting for this since it used to be an annual at Stagg while she was a student here. "I'm so happy that we are starting that back up again thanks to Mrs. Nguyen and her crew."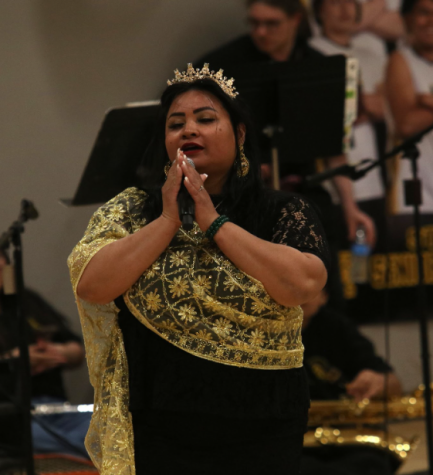 Foshee wasn't critical of herself where she always feels like there is room for improvement, that was not what she wanted to be the focus of her performance. Instead, Foshee states "I feel that the message I was trying to poetry was heard from the patriotic peace.. I've had Cambodian students come up to me and they have said they have felt the music and I touched their hearts..and to me that is what music is about."
Many teachers have expressed that this is something new for them, not just at their time at Stagg, but their time in high school as well. When asked Arceo said " When I was in school our assemblies were centered on sports and clubs so it was really cool to have an assembly to focus on the diversity at Stagg."
When attending the multicultural event, teachers had to sign up and it was first come first serve. Many teachers who attended the multicultural event have agreed that the whole school should've experienced it instead of only 20 classes. "I felt special but I would've loved for more classes to go." Ms. Magana. 
Teachers took their 4th period classes, hoping that their classes would see what other cultures are and especially since we don't have multicultural events often. "I think it's a really good chance for kids to see other cultures that are represented here at Stagg in a different setting than the classroom," said Ms. Ozorino.
Coach Halekakis had similar things to say. "I was hoping that it would go above and beyond to show the different cultures here at Stagg High School and without a doubt it absolutely did that. And it's so important for our students to be able to see the diversity that we have and to embrace that. So I think this is something that should carry on year after year." 
Most of the teachers that attended had said that they hope to see more multicultural events in the future and more students to participate. " I hope we continue to do more and I hope we can get more students to attend." Ms. Magana.
The event ended in a fashion show embracing your culture. Senior Lina Vang, who was a part of the event said, "I enjoyed watching the other clubs, dance, or, you know, whatever they were performing. But the actual event I didn't get to see because we had to stay in the back room. So the audience couldn't see our clothes or outfits yet. So that was kind of a bummer."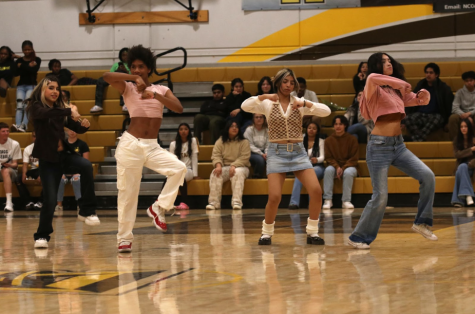 Even though she couldn't see the actual event she still had said it was nice to branch out, "But overall, I think I enjoyed it just because, you know, it was something different, something to include my culture in, and not a lot of peers that I've met so far. So it felt nice to branch out and, you know, allow other people to, in a way, experience new cultures, or especially like, the punk community in our traditional clothes," said Vang.
Leave a Comment