Stagg High School Floriculture Class – Valentines Day Special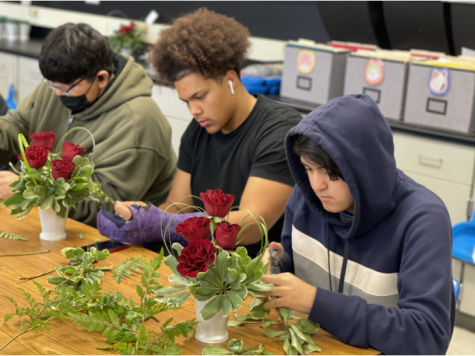 The Floriculture department announced their annual subscription fundraiser for monthly flower arrangements. Floriculture is a branch of agriculture that focuses on growing and marketing flowers and ornamental plants as well as creating and marketing flower arrangements. This year's Valentine's Day arrangements consist of Red Freedom Roses and heart roses and Baby Breath flowers, with the foliages being Pitta sporran, Leather Left and Bear grass. According to some floral 1 students there was a "time crunch," for the orders but regardless was a success.  "We sold 80 subscriptions. Then we sold 20 individual arrangements so we're doing 100 of these valentines day arrangements," Floriculture  teacher Damien Arceo said .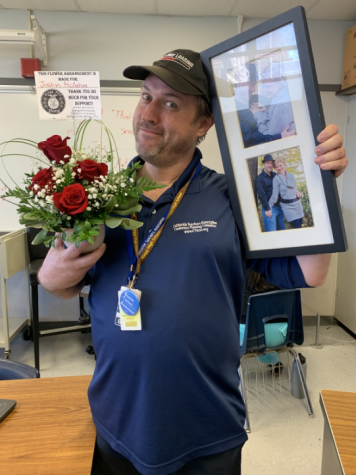 Although there was a "time crunch," the students were able to complete their arrangements. Both sophomore student, Adalina Pineda, and freshman student, Aliza Adame, agreed that their arrangements came out very well. "I like the baby's breath," Pineda said. "It's my favorite flower and it adds more color to it." 
"I liked how it looks full and the roses stand out." says Adame.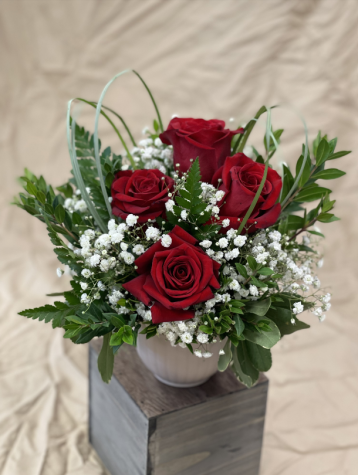 Students and staff can order an arrangement from Mr. Arceo in room G6, along with upcoming themed arrangement fundraisers including Saint Patrick's arrangements, Easter arrangements &  Mother's day arrangements.
Leave a Comment