'The Last of Us' had me on a Journey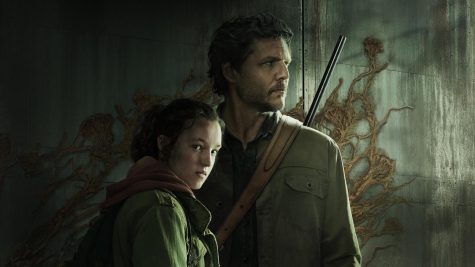 The Last of Us' is an iconic, story based, zombie shooter game first released in 2013 on Playstation 3 that has been beloved by many. With such popularity, it's no surprise that about ten years later, producers Craig Mazen & Neil Druckmann first aired the HBO Max series on January 15, 2023. With fantastic acting, scenery and make-up, in my opinion, 'The Last of Us' was a fantastic way to start 2023. 
The show revolves around two main characters, Joel Miller (portrayed by Pedro Pascal) who gets stuck with escorting teenager Ellie (portrayed by Bella Ramsey), who is immune to the fungal virus, to safety. Their foes being ruthless, infectious, apocalyptic fungi monsters.
Adventuring into this survival journey with these characters will really have viewers on the edge of their seat every step and battle of the way. Especially when it comes to the fungi monsters or in other words "infected," they are obviously no ordinary creatures and can be categorized by levels of danger and toxicity. All creepy in their own ways, which personally had me "ewing" in a good way. 
They were crafted realistically which makes the quality of this series even better. 
It took about 60 artists from 3 different countries total to apply prosthetics to the actors. Quite a few actors play more than one creature as well.
Barrie Gower, the main makeup prosthetic designer for the show, did plenty of experimenting with textures and colors to give a vivid experience of every vein, ridge, sprout and ooze featured on the creatures. 
Another great aspect of this TV-series is definitely the acting and the emotional atmosphere presented by the cast. After watching an episode, you're left with different lingering emotions expressed by the characters. 
The actors do a great job at creating an empathy for the characters, for instance when Ellie yells at Joel in frustration and sadness after overhearing bad news from a conversation between Joel and his brother. The emotion written on her face, and the shaking in her voice leaves an emotional scar on the viewer. 
My attention was ensnared by 'The Last Of Us', first as a TV show, and later as a video game experience on PS4. The acting and makeup create an intense atmosphere. This is a must-see for any horror fan.
Leave a Comment