Rixton's debut album is very "Appreciated"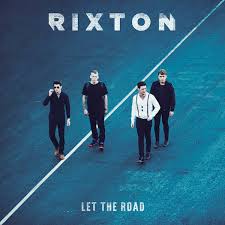 Rixton's new album "Let The Road" was released on March 3,2015, and with 500,000 copies already sold since then, saying that it's "okay" is definitely an understatement. The band consists of lead singer Jake Roche, lead guitarist Charlie Bagnall,  bassist Danni Wilkin, and drummer Lewi Morgan, who are currently signed to signed to Scooter Braun's SB Projects.
While they are the best  known for their most popular song "Me And My Broken Heart",which has been downloaded over 730,000 times, there are other songs that are just as amazing. These include "Appreciated", Hotel Ceiling", and "Beautiful Excuses". The band have been together since 2012, but has only gained popularity last year.
This album is really good, and the whole thing has a really good message. For example, in the song "Appreciated" it talks about someone that is always there for them, when needed. The lyrics "because it's you who takes care of everyone else, you need to allow me to help, you are appreciated; cause it's you who, somehow is always the first to take care of me at my worst, you are appreciated" really show that.
The band has a very soft rock, almost reggae feel to them, which is very different in comparison to the bands and artists who are out now. They were nominated for Choice Music Group, Choice Single Group (for their debut single "Me And My Broken Heart"),  Music: Breakout Group, and Summer Music Star Group at the Teen Choice Awards.
The album has only been out for a short amount of time, but is already being talked and raved about. The band has been really successful so far in their career and hopefully will continue to be so for a very long time.