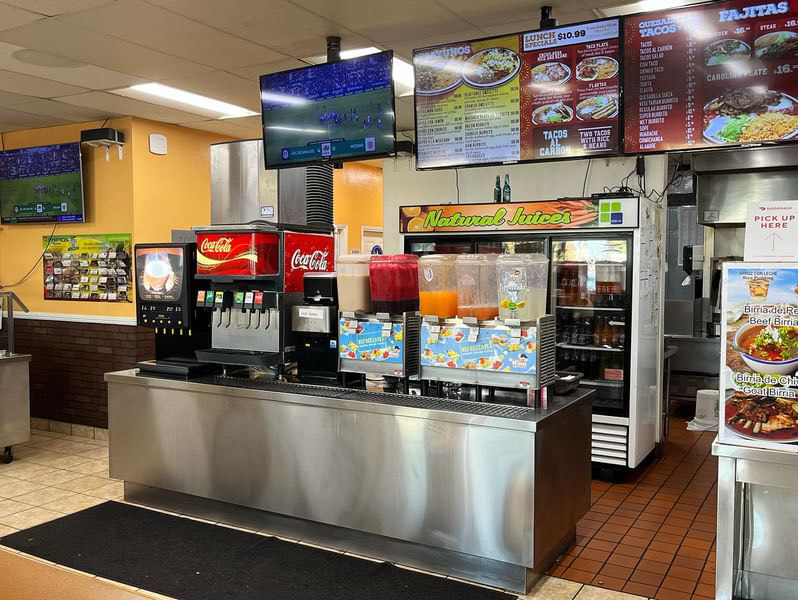 Tucked away in the heart of Stockton, amidst the hustle and bustle of the restaurant scene, lies a hidden gem known as Carolina's. This quaint family-owned establishment has not only established a reputation for its mouthwatering authentic Mexican dishes but has also perfected the art of warmly welcoming patrons into its extended family. 
Guided by the insights and personal experiences of their long-time employee, Alexia Gonzales and a long time patron Ticho Castillo.
Alexia Gonzales, a dedicated employee as well as the cashier of the Carolina's Family for the past three years, speaks fondly of her journey. "From the very beginning, they made me feel like family, and that's what makes this place special," she shares with a heartfelt smile. 
It's not just a workplace for Alexia; it's her second home, a place where she's not just a worker but an integral part of Carolina's family. With a jolly smile Alexia shared her most special memory in Carolina's. "In my first year of working here the family owners and employees surprised me with a birthday celebration." She added, "I keep this memory close to my heart"
Ticho Castillo, Stagg High student, shared his experience dining at Carolina's. "The prices are lower than other places,", and staff service is not that bad either, he noted. "Other than taking your order, they leave you alone to savor the mouthwatering enchiladas."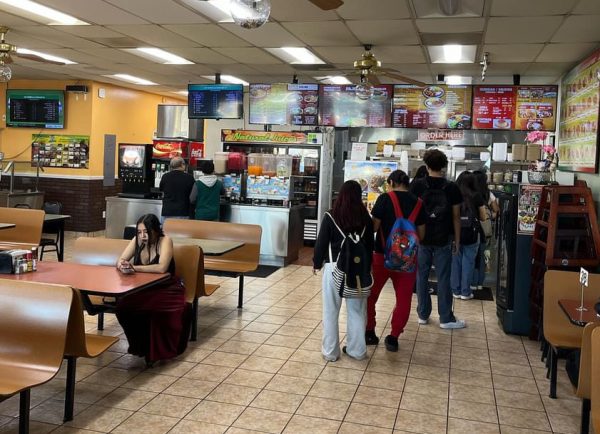 From my perspective, Carolina's indeed have remarkable and delectable food. To note, I just recently moved here in Stockton and my friends brought me here on my second week here in the city. Immediately I felt at ease and that I belong with this crowd since there are a lot of students in the establishment. We never fail to visit Carolina's every other week to treat ourselves with a pat in the back and the umami of the food.
Gonzales happily agreed to be interviewed despite how busy the dinner was. When we sat at a booth to proceed to the interview, she told me beforehand that she had some trouble speaking English but that didn't stop her from continuing. The conversation started tense and awkward but that ended as she told me to calm down and I can do this. My heart melted knowing that there will always be someone who is really kind in this world. We finished the interview with a warm hug and a smile.
Alexia offered recommendations as I took my order, telling me that I should try the Asada Fries with everything on it and this is a game changer. The mix of spicy, sour, and sweet in one plate, in one bite, they took fries to another level of awesomeness. The food was also excellent considering that it only takes such a short time for them to serve the food. Overall my experience with the servers and the overall experience of Carolina's left me utterly impressed.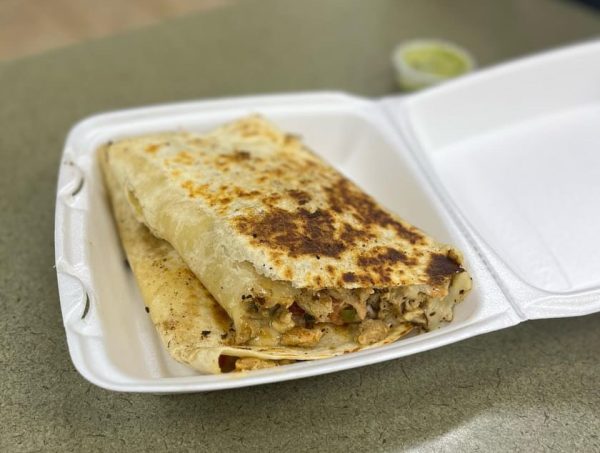 Carolina's stands as a testament to the power of building a community, where employees not only thrive but are celebrated as part of the extended family. Patrons are welcomed with open arms, quickly becoming integral to Carolina's story. In a fast paced world, it's a reminder that genuine care and warmth can transform a dining experience into a cherished memory, carrying the essence of Mexican cuisine to the hearts of its guests. Taking all into consideration, Carolina's is not just a restaurant; it's an immersive experience that transports you in the rich tapestry of Mexican culinary traditions and the love and care that make every visit a cherished memory.