Jhene Aiko gives soulful performance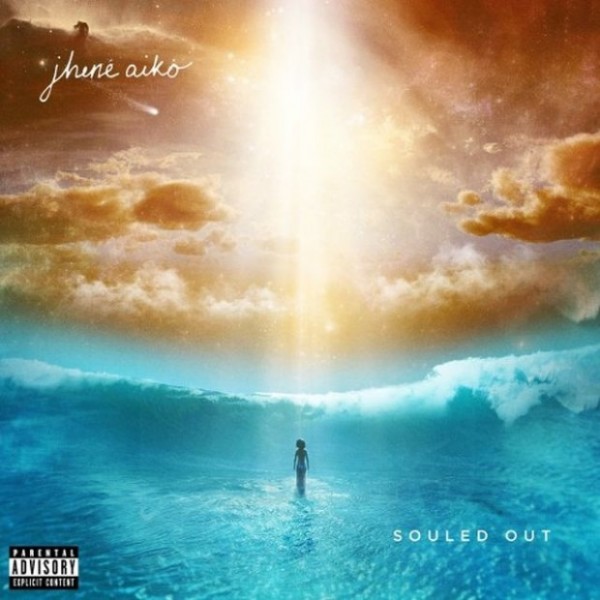 A lot can happen in 10 years.
It has been 10 years since Jhenè Aiko's debut single "NO L.O.V.E" was released, when she was 15. Since then she has been working with R&B artists, producing, ghost writing music and featuring her vocals on collaborations. Along the way, Aiko has also recorded her debut mixtape, "Sailing Soul(s)."
And finally, this fall she has released her first studio album, "Souled Out," in September.
In this album, Aiko sings about love, hate, and pain, along with relationships, and sharing her own experience of a young girl maturing into a woman.
Each track on the album is a story, significant to herself, in duality of hip hop rap and R&B beats with her soulful vocals. With her stories, she enlightens us with wisdom and inspiration.
Whenever I hear the song "W.A.Y.S." it never fails to uplift my mood. It's a great song to listen to when life is bringing you down. The title of her song is an acronym, which stands for "Why aren't you smiling?" These were the last words tweeted by her older brother, who lost his battle to cancer a couple of years ago.
And several years before her brother's death, when she was about 20 years old, Aiko was forced to make a decision to abort her baby or not. Eventually, she gave birth to her daughter, Namiko, and is a devoted single mother, as it is evident in this album.
"This is for my brother, I do this for my daughter/ That's why I keep going/ I gotta keep going." This is chanted throughout the song.
Aiko's insightful lyrics tell us that nothing is destined for us; we choose our own paths. Life is unpredictable, and we have to face whatever it throws at us. Along the way, we can't forget to smile. "So why aren't you smiling?"
A similar song is "Eternal Sunshine." Aiko encourages us to seek the good things in life and to maintain positivity. The song starts in soothing melodies and a slower tempo, already putting us in a peaceful place. Then her serene voice pulls us in.
"Is it strange for me to say that/ If I were to die today/ There's not a thing that I would change/ I've lived well/ Maybe I have made mistakes and been through my fair share of pain/ But all in all, it's been okay, I've lived well."
Despite her mistakes and the pain she's endured, "of all the many things [she] can recall/ All of the good things, only the good things."
With songs that are so enlightening, Aiko also includes pieces on this album for you to listen to when you need someone to understand the heartache, or if you're just feeling for stories of distress and complicated relationships.
In her song "Brave," she needs a man who isn't afraid or discouraged of her past, and will accept her despite the facts.
The second verse gives it away, "Please don't take my hand unless you plan to/ Take a stand and be a man who/ Understands that I'm no walk in the park/ All these scars on my heart/ It's so dark yeah/ But if you're a warrior, there's nothing to fear."
Aiko's symbolism and metaphors in her lyricism create beautifully crafted stories, and the touch of hip hop beats and temponic bass develops a different sound. Aiko's uniqueness shines through the album, making it enjoyable to listen to.