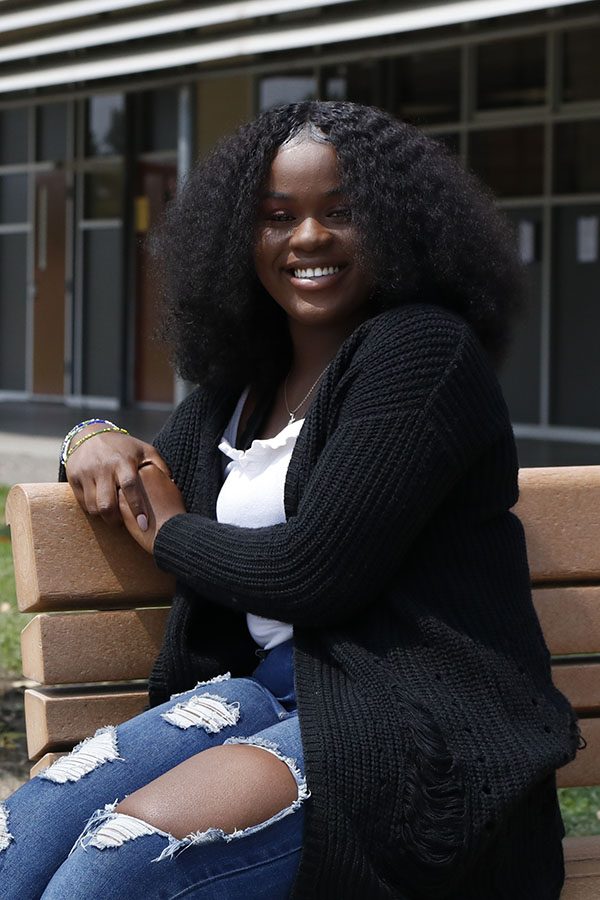 Name:
Yalie Ceesay
Position:
reporter
Favorite Subject:
English
Fun Fact:
I'm a vegetarian
Favorite Movie and Song:
The movie
Precious
and I do not have a favorite song, but I can listen to any genre… expect country
Hobbies:
overwhelming myself with activities
What journalism means to me:
To me Journalism means making new connections with new people. It means exploring new ideas, topics, and becoming a more open minded person.
Goals on staff and after high school:
Some goals have are becoming more open and making sure everything I do is to the best of my ability. After Highschool I plan on going to college. I really do not know what I want to become  yet because I'm very indecisive person.
Yalie Ceesay, Reporter
Dec 18, 2019

Admiring or Mimicking?

(Story)

Oct 01, 2019

SUMMER HONG: Powderpuff

(Story)

May 10, 2019

Staggchella cancelled due to food regulations

(Story)

Apr 01, 2019

ALICIA HUNTER: Expressing art through celebrities

(Story/Media)

Mar 29, 2019

WEEKLY GALLERY: Boys Volleyball

(Story)

Mar 01, 2019
Feb 04, 2019

Adkins scholars program provides finical guidance

(Media)

Jan 24, 2019

ANNABELLE PIKE: social exposure

(Story/Media)

Jan 22, 2019

Winter Essientials

(Story)

Jan 16, 2019

Short in height, not of talent

(Story)

Jan 16, 2019

Video game club launches existence with tournament

(Media)

Nov 26, 2018

EVA ROJAS: Inspired by anime

(Story/Media)

Oct 26, 2018

WEEKLY GALLERY: AP Bio lab

(Media)

Oct 05, 2018

Masculinity and femininity don't determine gender

(Story)

Aug 29, 2018

JAMES FENNER: Water polo used as a way of expressing emotions

(Media)