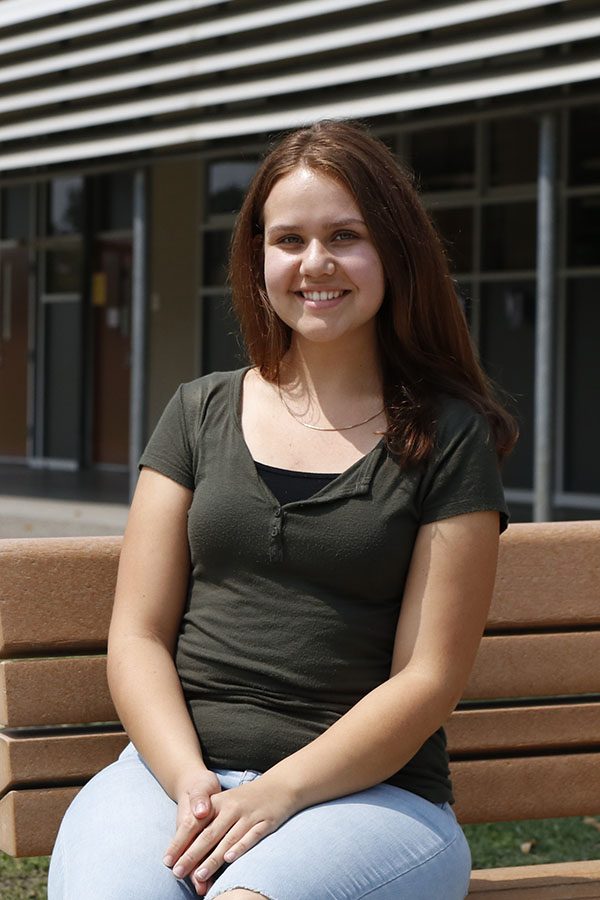 Name:
Shannon Bradberry
Position:
Reporter
Favorite Subject:
It's a battle between math and english
Fun Fact:
About what?
Favorite Movie and Song:
My favorite movie is A Bronx Tale directed by Robert De Niro. That has been my favorite movie since I was eight. For music, I listen to a bunch of different genres and artist so I can't pick just one. But as of this week my favorite song is called In Another Time by Sade, and anything by SZA.
Hobbies:
Listening to other people's problems and avoiding my own, I'm really good at that.
What journalism means to me:
Journalism is way break out of your comfort zone. This program has helped me with my shyness, gain a better understanding of things that happen around campus, and meet a bunch of new people that I wouldn't necessarily talk to on a regular basis. I love it because I can try new things out and find what I do and don't like.
Goals on staff and after high school:
My goal on staff is to constantly improve myself and my writing. As long as i'm in here bettering myself, learning new things and meeting new people then i've succeeded. After high school I hope I get into college and further expand my education. I want to be a psychologist and work with people. If not then I would hope my future self has a bullet proof back up plan already figured out.
Shannon Bradberry, Reporter
May 16, 2019

Cafeteria under renovation, students left to eat in The Spot

(Story)

May 07, 2019

Sibling rivalry yields on-court success

(Story)

Apr 24, 2019

KASSIDY CHHOUNGSUN: Improving Performance

(Story)

Apr 05, 2019

Losing a sibiling

(Story)

Mar 11, 2019
Feb 04, 2019

Neglected Program seeks more funding

(Story)

Feb 01, 2019

Neglected program seeks more funding

(Story)

Jan 30, 2019

MATTHEW BROCK: Looking On the Bright Side

(Story)

Dec 05, 2018

JOSE PEREZ: Life Lessons Taught Through Soccer

(Story)

Nov 09, 2018

Gender Neutral Fashion

(Story)

Nov 08, 2018

Bohemian Rhapsody: Review

(Story)

Oct 17, 2018

Emanuel Anderson: Improving Performance

(Story)

Oct 04, 2018

Class Size Matters

(Story)

Oct 04, 2018
Oct 04, 2018

Steven Universe fell off, not worthy of its hype anymore

(Story)

Sep 10, 2018

Getting 'inside water' to lead

(Story)

Aug 15, 2018

GREGARIO PICHARDO: Chasing a Dream

(Story)

Apr 25, 2018

TRAVIS JARVIS: Learned dedication

(Story)

Apr 25, 2018
Apr 18, 2018

Stockton Murals

(Story/Media)

Mar 02, 2018

Senior reflects on her love of basketball

(Story)

Mar 02, 2018

AP classes worth challenge

(Story)

Feb 22, 2018

REVIEW: Black Panther Soundtrack

(Story)

Feb 08, 2018

Senior Night; Dominik Cross

(Story)

Nov 29, 2017

Laying down the puck

(Story)

Nov 09, 2017

Unity Day kicks off Red Ribbon Week

(Story)

Nov 03, 2017

PLUS and ASB host Halloween activities

(Story)

Oct 06, 2017
Oct 04, 2017

JESSE MEERMANN: Finding strength through experience

(Story)