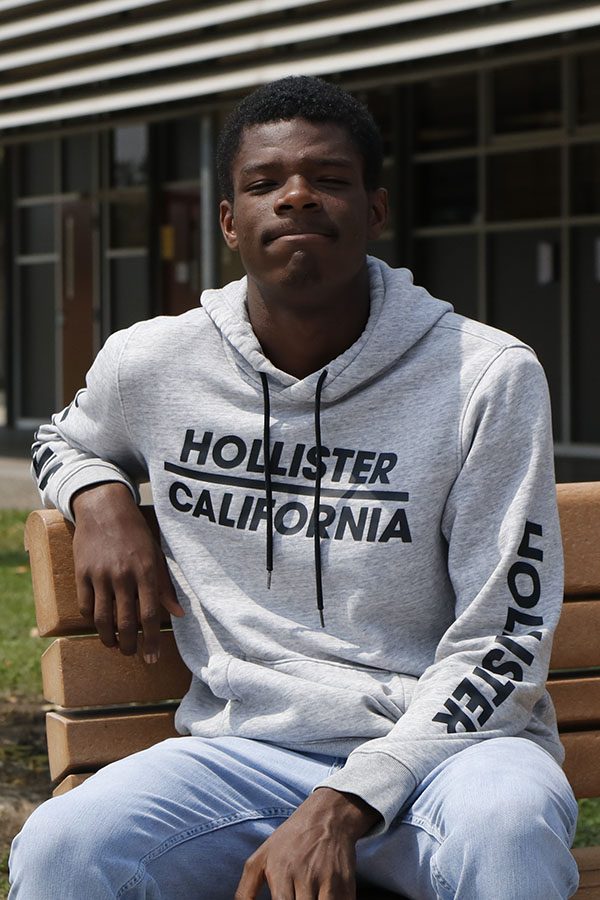 Name:
Kenyon Pierce
Position:
Reporter            
Favorite Subject:
Science
Fun Fact:
I can stay up for a solid 24 hours.
Favorite Movie and Song:  Favorite movie -
"The 
Spongebob Squarepants Movie" realeased in 2003. My favorite Song is "Demons" by Joji and "Jingle Bells"
Hobbies:
 Video games, walking, running, sketching, sports like basketball, sleeping, and cooking
What journalism means to me:
Well I really like to find out things and learn. I like to learn more about newer stuff but I enjoy older subjects. Anything that really goes into depth about the topic. Journalism was that that topic. It allowed me to take pictures, in which I really enjoyed doing.
Goals on staff and after high school:
My goals on staff are to be exceptional at reporting and taking wonderful pictures. Leaving high school I want to attend college and major in electrical or mechanical engineering.
Kenyon Pierce, Reporter
May 10, 2019

WEEKLY GALLERY: Delta Queens SHOW

(Story)

May 07, 2019

Former Bruin impacts Queens

(Media)

Apr 08, 2019

Freshman proves his worth on varsity

(Media)

Mar 08, 2019

WEEKLY GALLERY: Batting supreme

(Story/Media)

Feb 13, 2019

FATIMA MACIEL: Swim teaches one to be mentally disciplined

(Media)

Feb 12, 2019

Whats in your teacher's closet?

(Story/Media)

Jan 24, 2019

A battle for a league title

(Story/Media)

Jan 23, 2019

JASMINE KHAN: Wrestling provides growth in physical and mental stength

(Media)

Nov 09, 2018

WEEKLY GALLERY: Stockton Scholars

(Story/Media)

Oct 05, 2018
Sep 14, 2018

WEEKLY GALLERY: ASB's next plan

(Story)

Sep 07, 2018

Bringing back old traditions

(Media)

Sep 07, 2018

Community speaks up

(Media)