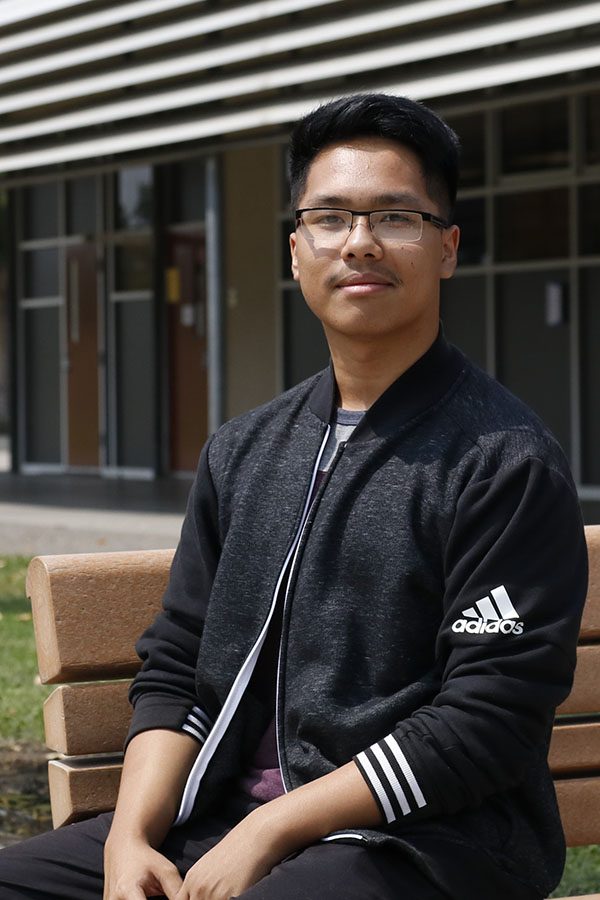 Name:
Jake Marcelino
Position:
Reporter
Favorite Subject:
My favorite subjects are Art and MESA.
Fun Fact:
I play computer games for more than 12 hours everyday
Favorite Movie and Song:
My favorite movie is The Last Samurai, and my favorite song is Saved by Khalid.
Hobbies:
My hobbies are watching anime and reading online comics, such as webtoons. My favorite genres are fantasy, romance, and thriller. My favorite anime is Naruto, and my favorite webtoon is Bastard.
What journalism means to me:
What Journalism to me is to have the ability to communicate with others and think outside the box.
Goals on staff and after high school:
My goals on staff are to improve my artistic skills as well as learn how to use various applications, such as photoshop.
Jake Marcelino, Reporter
May 10, 2019
May 06, 2019

PHILIP SILVA: Comic Collector

(Story/Media)

Apr 05, 2019

Sound equipment problems will finally be resolved

(Media)

Apr 05, 2019

Is it just dark humor?

(Media)

Mar 28, 2019

Unfair levels in high school competition

(Media)

Jan 28, 2019

STEPHEN MUTHART: Long time chess enthusiast

(Story/Media)

Jan 16, 2019

Seniors develop propositions to create change

(Media)

Dec 20, 2018

Fake love for artists

(Media)

Nov 15, 2018

Lamonte Walker: California's Track And Field Representative

(Story/Media)

Oct 05, 2018

Anxiety doesn't have to limit you

(Media)

Oct 02, 2018

SHERMELA LEWIS: Biblophile

(Story/Media)

Sep 04, 2018

MATIAS SAUCEDO: Heavy rock soothes

(Story/Media)

Sep 04, 2018

Free Breakfast

(Story/Media)