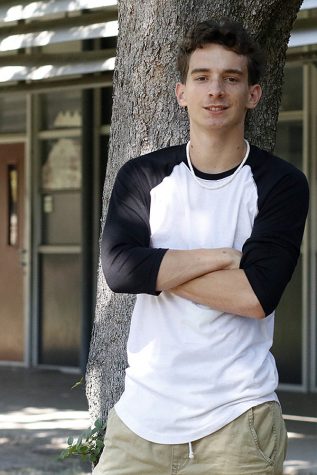 Position:
Reporter
Nickname(s):
None
Fun Fact:
 I can say my ABC backwards.
Hobbies:
 Painting, riding
Why I joined journalism and what it means to me:
I joined journalism to further my academics and try something new.
Goals on staff and after high school:  
My goals on staff are to do the best work I could and to help my fellow staff members.
Mark Walding, Reporter
Oct 24, 2017

MALIA CHRISTIANO: Swim inspires water polo

()

Oct 06, 2017

Five, Six, Seven, Eight!

(Story/Photo)

Sep 22, 2017

WEEKLY GALLERY: Club Rush

(Story/Photo)

Sep 20, 2017

KAYLEE FETTERS: From hobby to way of life

()

Feb 03, 2017

Snowboarders enjoy slopes in Squaw Valley

(Photo)

Nov 18, 2016

WEEKLY GALLERY: Photosynthesis lab

(Story/Photo)

Nov 16, 2016

Dragons burn up the scoreboard

(Story/Photo)

Oct 06, 2016

WEEKLY GALLERY: October welcomes morning mist

(Story/Photo)

Sep 14, 2016

Safety Academy opens doors to 5th to 8th graders

(Photo)