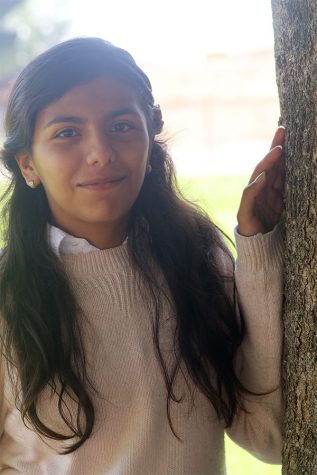 Position: 
Reporter
Nickname(s):
Les
Fun Fact: 
I have a dog named choco.
Hobbies: 
I do painting, drawing, reading, and swim
Why I joined journalism and what it means to me:
I joined because I thought journalism was interesting and I wanted to give it a try because I would get the chance to push myself outside my comfort zone and improve my writing skills and learn how to expand my horizons. I felt that it would also help keep me informed of recent and interesting issues and debates.
Goals on staff and after high school:
On staff I want to learn to become a good journalist and writer, and I want to learn how to conduct good interviews, and become an editor . After high school I want to go to college and become a cardiologist or a neurosurgeon.
Leslie Coronado, Reporter
May 15, 2017

Debt free college a good idea

(Story)

Mar 09, 2017

NPAI VANG: Trying something new becomes new found passion

(Story)

Feb 08, 2017

Muslim Ban doesn't reflect America

(Story)

Feb 03, 2017

Transgender politician sets new standards

(Story)

Sep 15, 2016

KAYLEE FETTERS: Serving up another win

(Story)